Olympic Qualification on the line at Friday's Mixed Relay in Lisbon
May 20th 11:45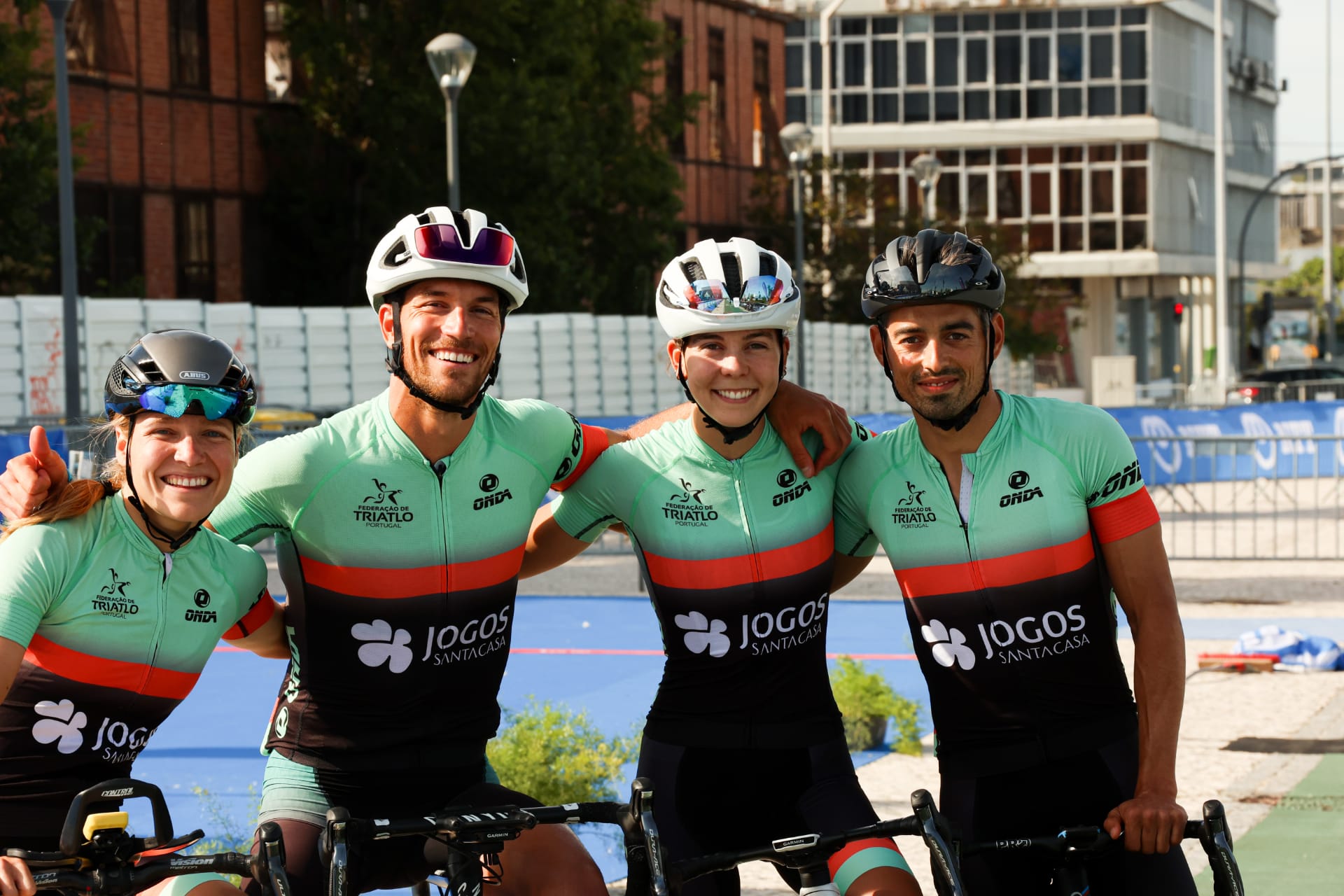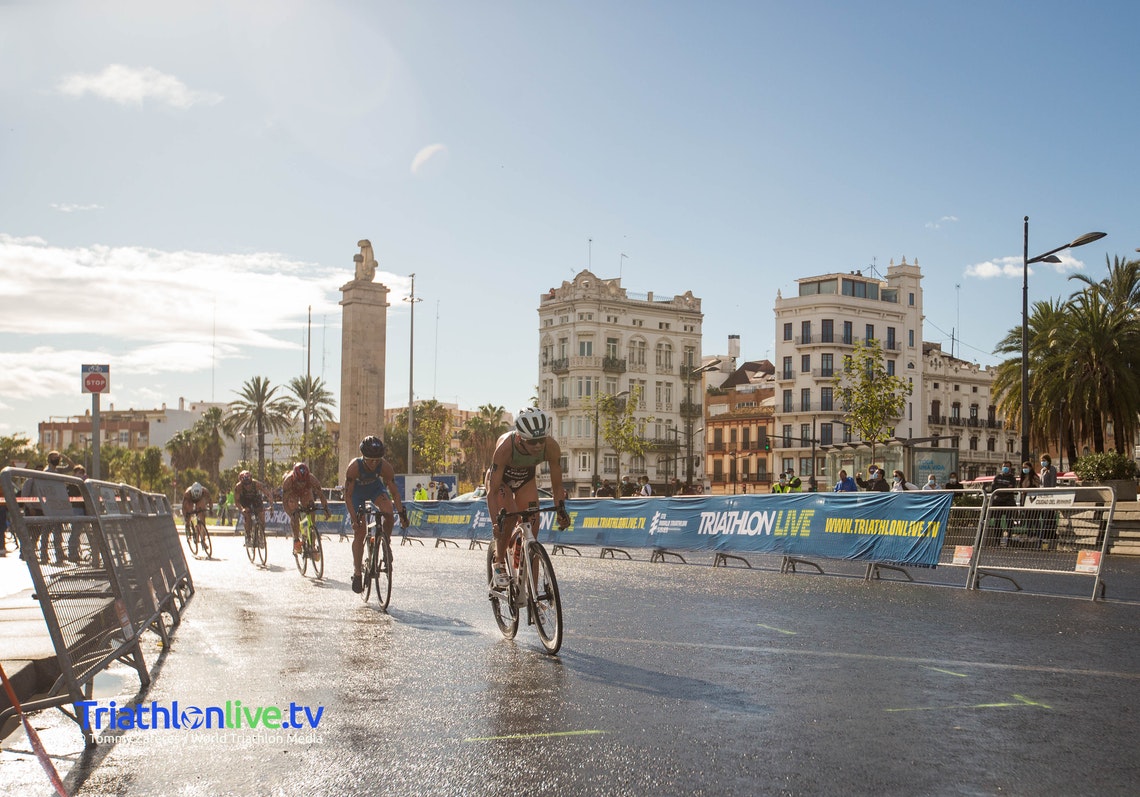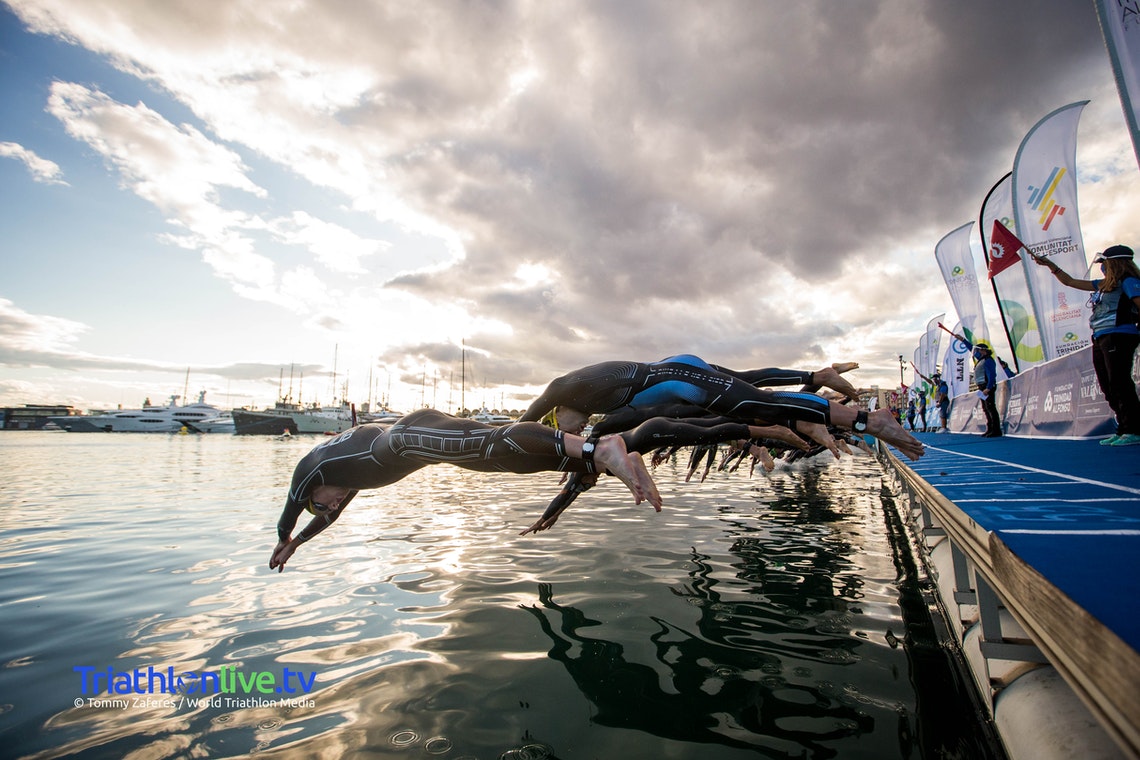 With the top three automatically qualifying for Tokyo and with World Champions France, Australia, Great Britain, New Zealand, Germany, Netherlands, USA and hosts Japan all already qualified, each of the fifteen teams lining up in Lisbon will know that, in the unpredictable world of the super-sprint relay, a podium finish and that Olympic qualification is surely within reach.
The national team will be composed of four elements that are part of the Olympic Preparation Program: Melanie Santos, João Silva, Helena Carvalho e João Pereira. The national team will fight for a podium and try to guarantee one more female place in the Olympic Games.
The European contingents look strong going into Friday's race, the Belgian Hammers with their familiar line up of Valerie Barthelemy, Jelle Geens, Claire Michel and Marten van Riel. All four were in great form in the WTCS Yokohama season-opener and their huge experience racing together in the format is sure to make them a firm favourite for the all-important podium.
Italy have Alice Betto and Angelica Olmo, Delian Stateff and Gianluca Pozzatti among the names to call upon from the individual race start lists, but they also finished in the top 10 at the 2020 Mixed Relay World Championships with Alessandro Fabian and 2019 Junior World Champion Beatrice Mallozzi, underlining the depth of the azzurri squad.
Canada have Joanna Brown nursing a broken nose sustained in the warm up in Yokohama and will be calling upon Emy Legault and Dominika Jamnicky as part of a new-look line up.
The Brazil team will certainly be packing enough firepower to challenge for the top spots, the likes of Manoel Messias, Vittoria Lopes and Djenyfer Arnold all able to impact the race, while Mexico's Michelle Flipo, Lizeth Rueda Santos and Claudia Rivas all head to Portugal full of confidence after good displays in Japan last weekend.
Spain look likey to field an experienced line up with Fernando Alarza and Antonio Serrat Seoane set to start alongside Miriam Casillas Garcia – 8th in Yokohama – and Anna Godoy Contreras. Another of the biggest name in women's racing, Nicola Spirig, spearheads the Swiss team, while the Hungarians are always a threat with the amassed talents of Bence Bicsak, Zsanett Bragmayer and Csongor Lehmann all capable of producing an explosive super-sprint performance on the big occasion.
Team Norway only made their debut in the relay in Hamburg last year, when Kristian Blummenfelt took the race by the neck with an incredible leg, and he could start with Gustav Iden or Casper Stornes with Lotte Miller, and they know that only a podium finish and some good qualification period results from Solveig Lovseth will do if they are to share the Tokyo 2020 limelight together.
Even if a team finishes in the top three in Lisbon, they must have two men and two women in the top 140 of the Olympic Ranking in order to take up that spot. With the rankings as they currently stand, there will be 16 teams lining up for Mixed Relay's debut in the Games
The full line ups will be available here two hours before the race.
Don't forget you can follow all the teams chasing their Olympic dreams over on TriathlonLIVE.tv from 11.30am WEST / 12.30pm CEST.